Note: For installation service, we will send you details on how to contact to arrange for installation + delivery date
2-Year Local Warranty
Note: You would be required to get an aqara hub with zigbee 3.0
The Aqara A100 Smart Door Lock isn't just a digital, keyless lock. It's a connected entry system that's fully integrated into your smart home.
Get real-time status of lock states in Aqara Home or Apple Home.
Get notifications and records of locking and unlocking activities.
Supports locking and unlocking with Apple Home, Apple Home Keys, and Google Assistant.
The lock can trigger the automation of other smart devices.
The lock can arm or disarm your smart security system.
Zigbee 3.0 support.
18-month battery life.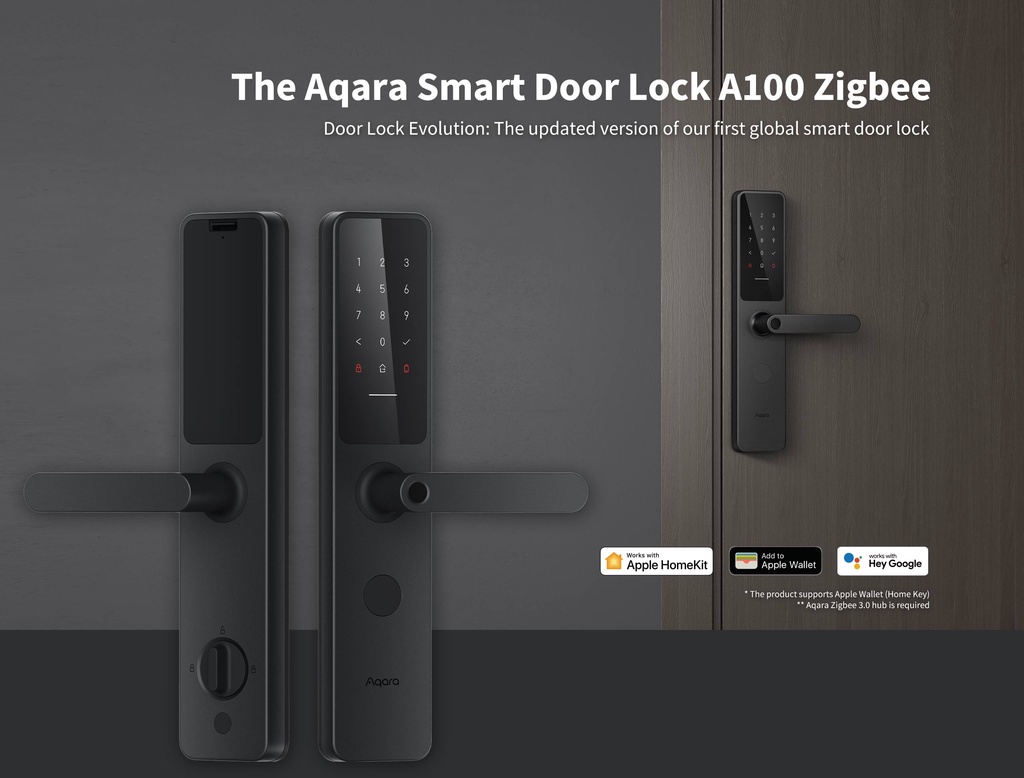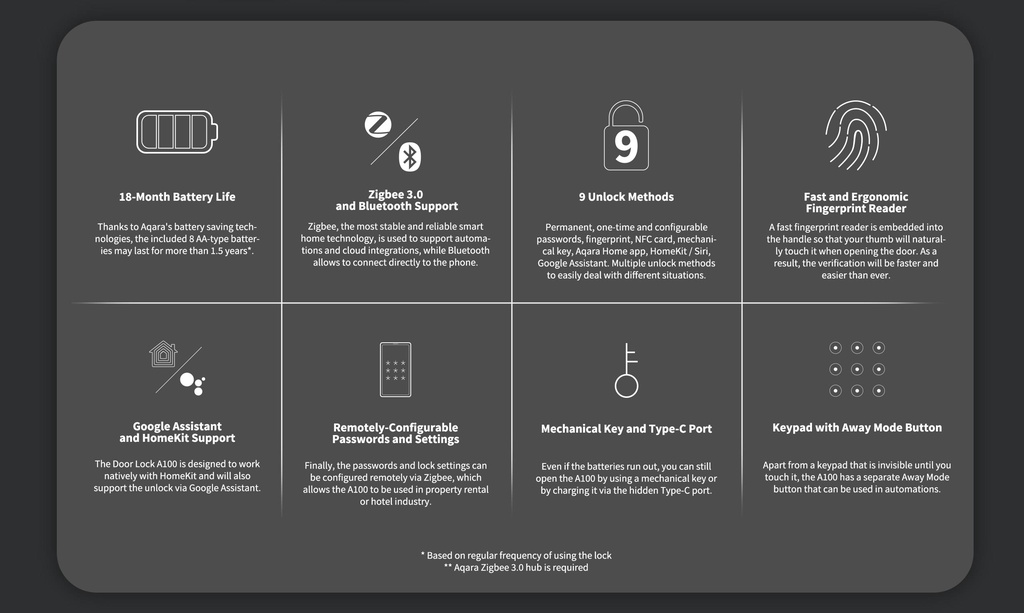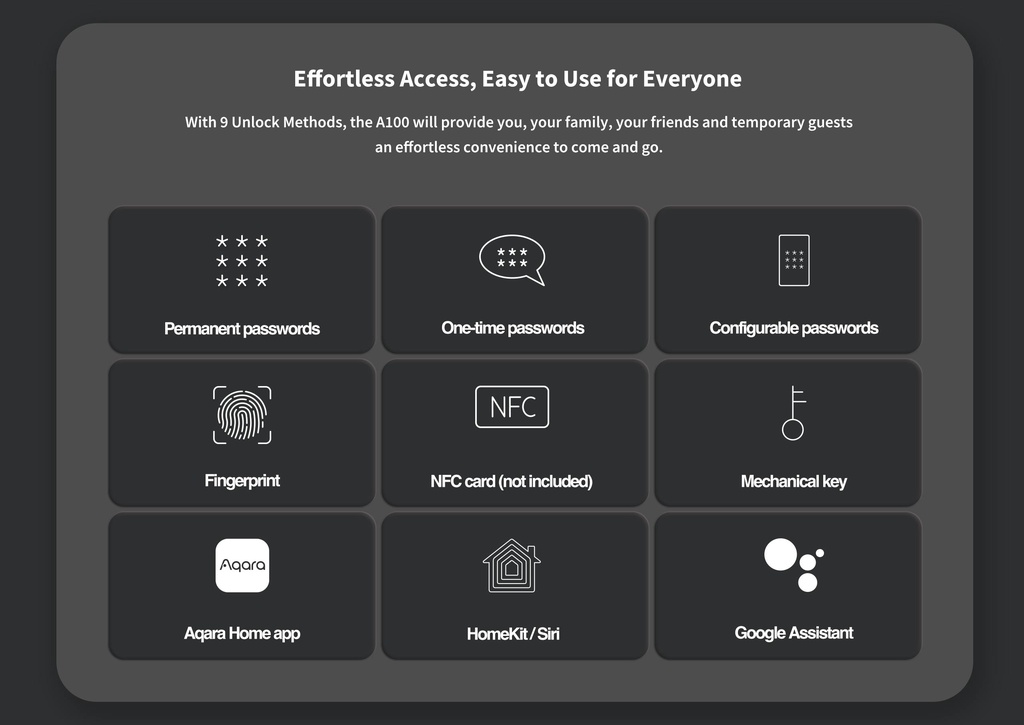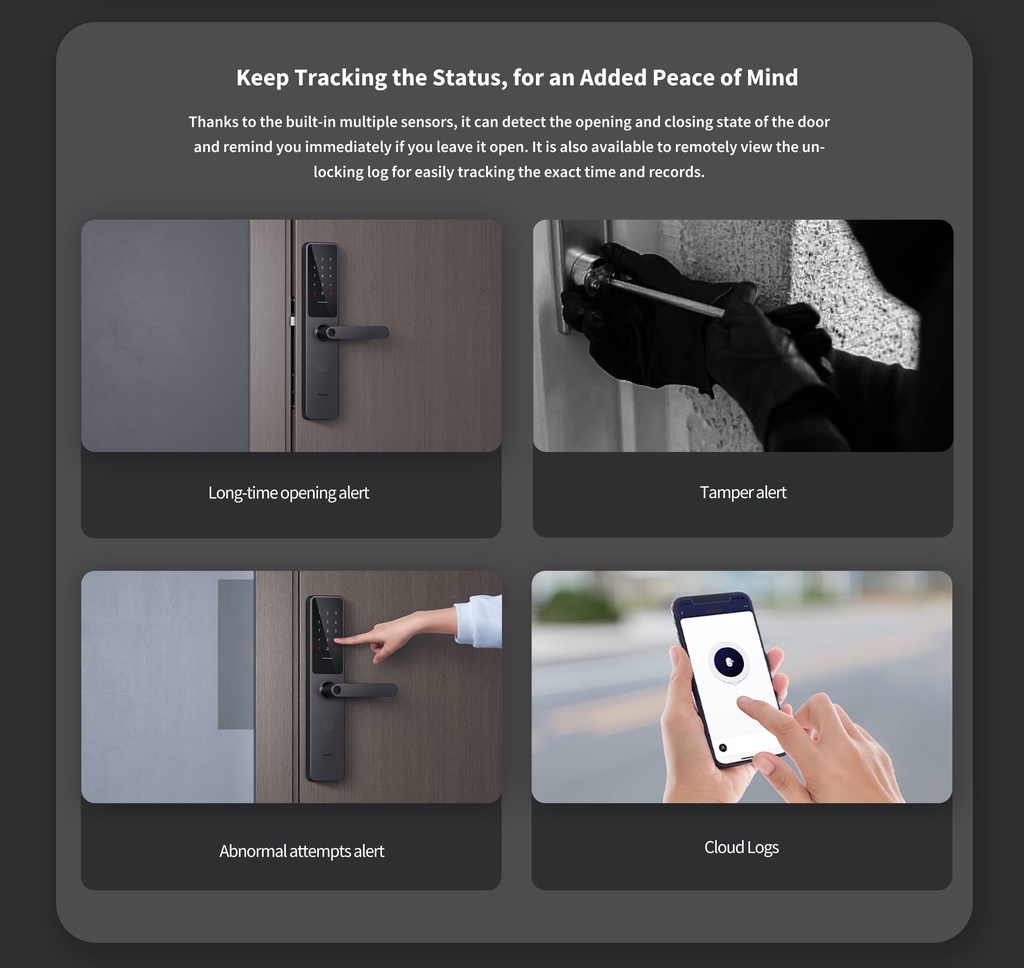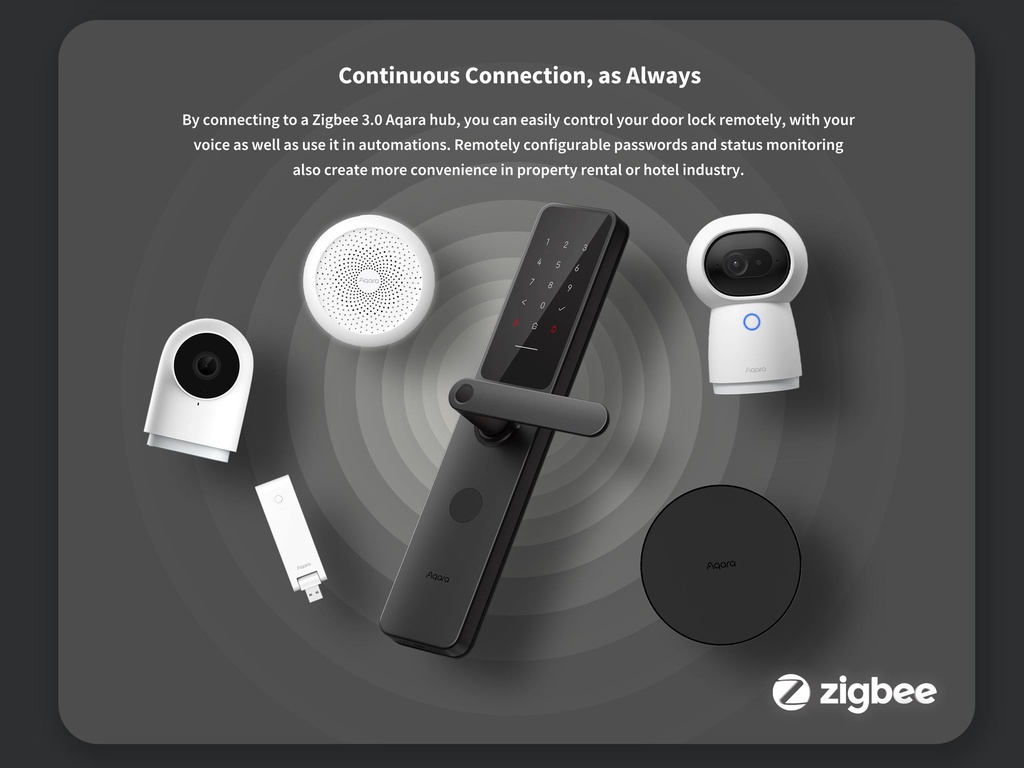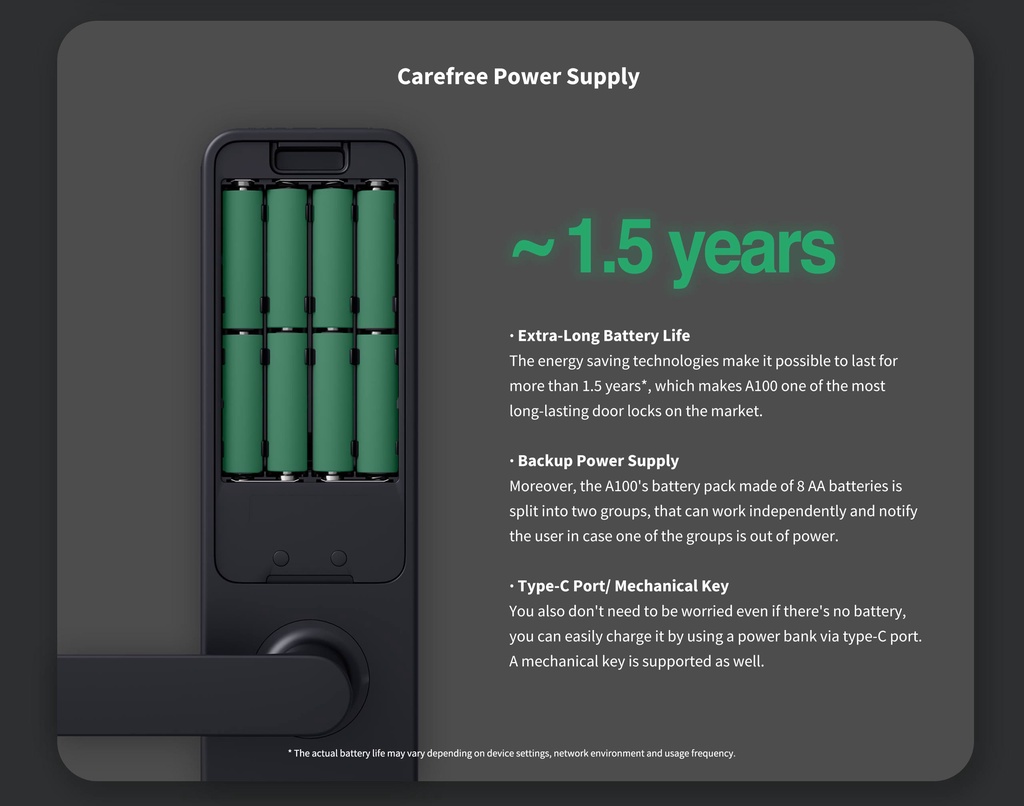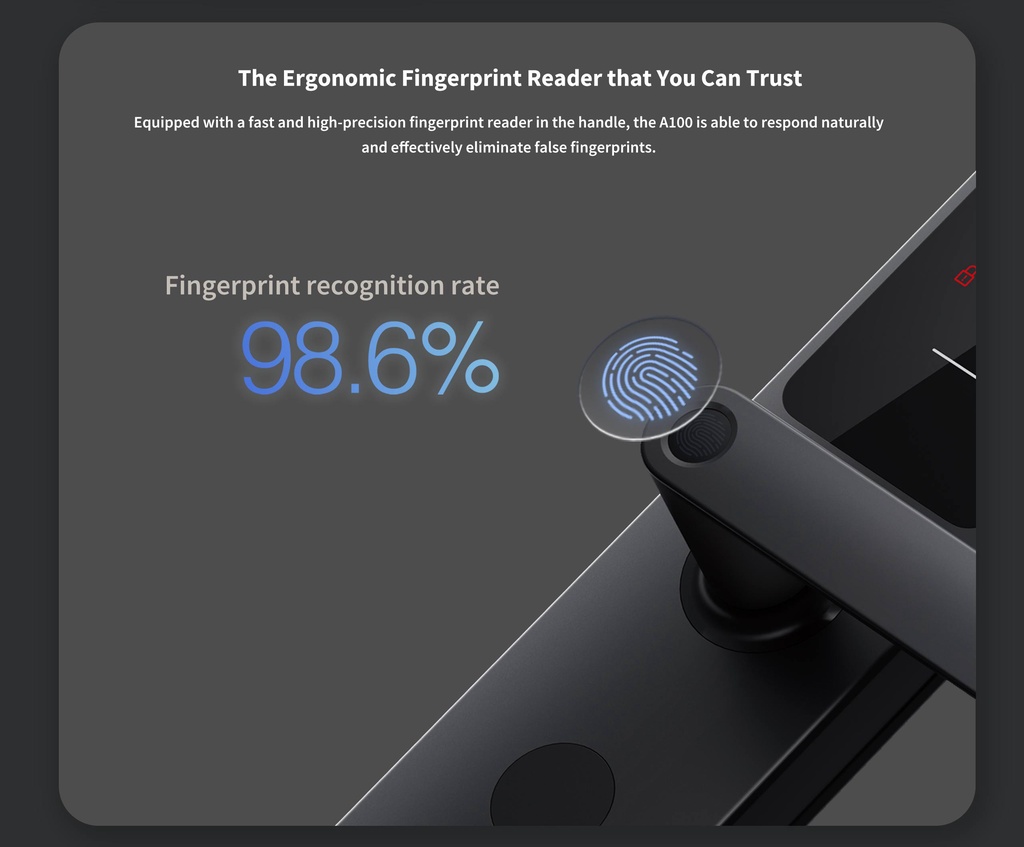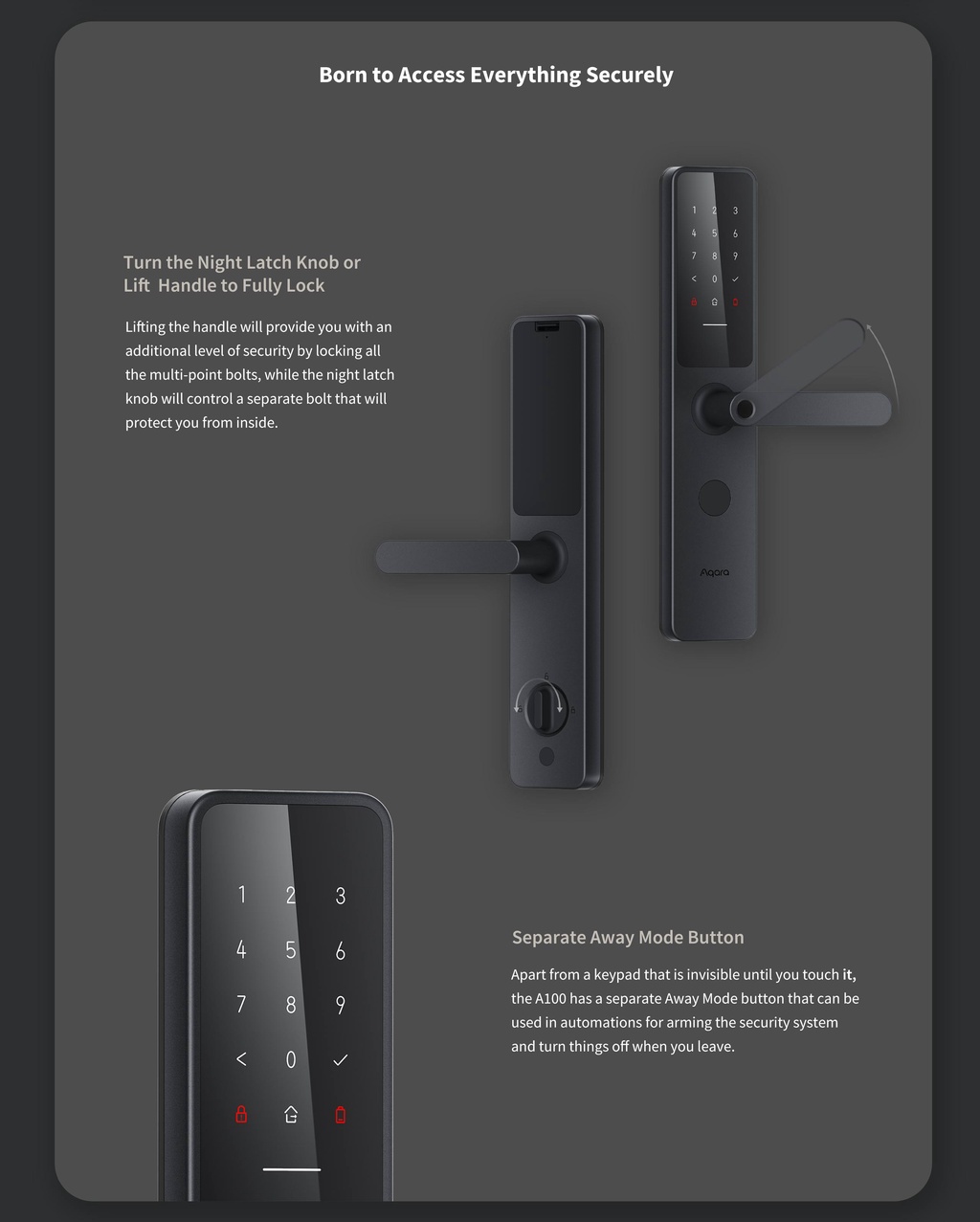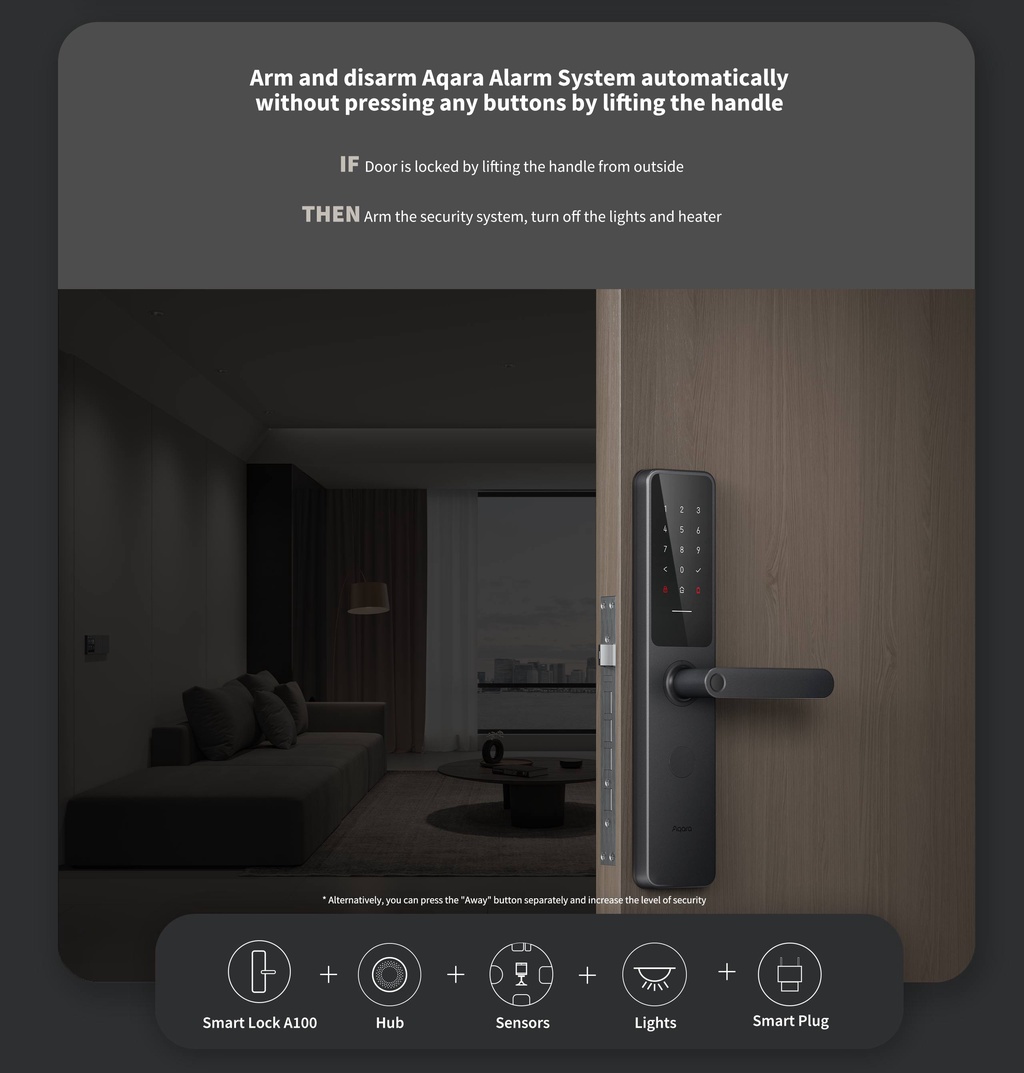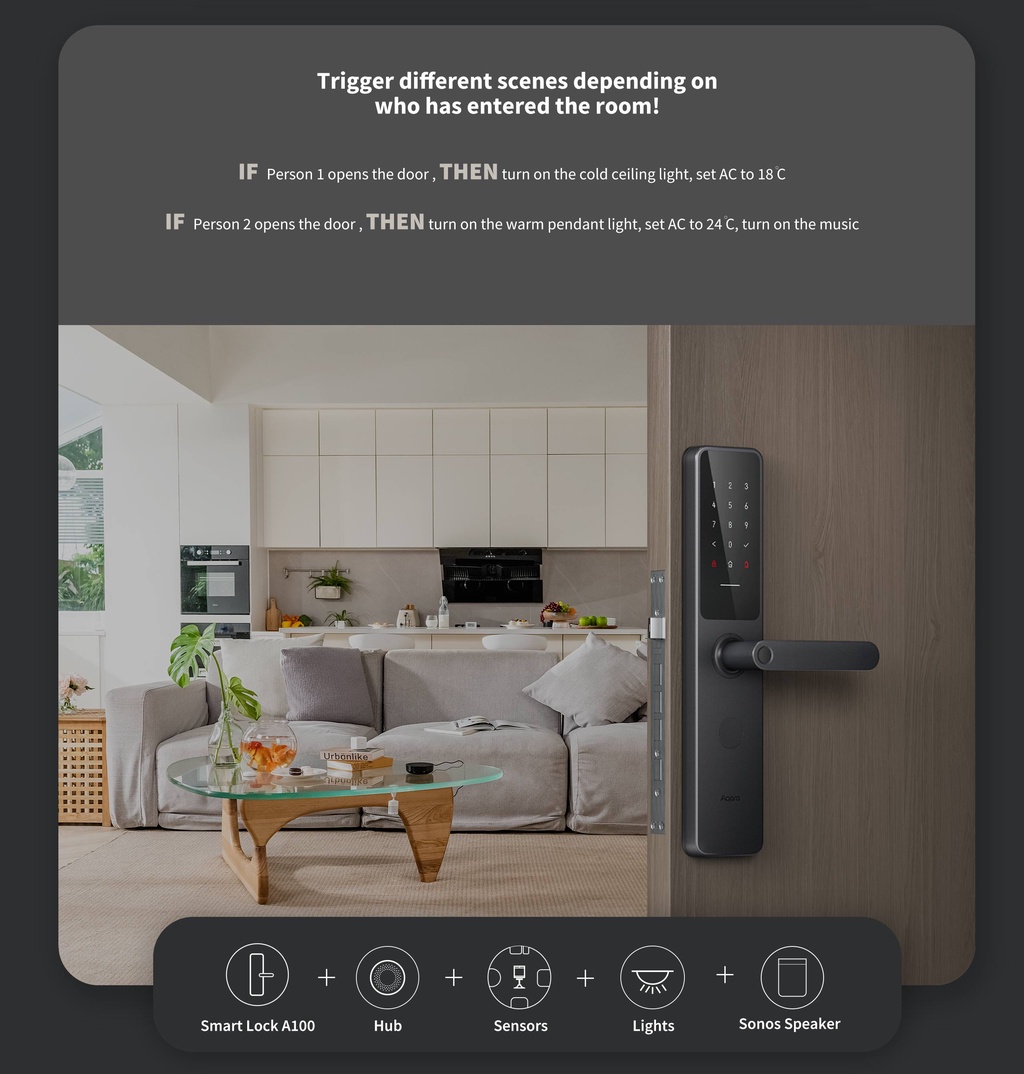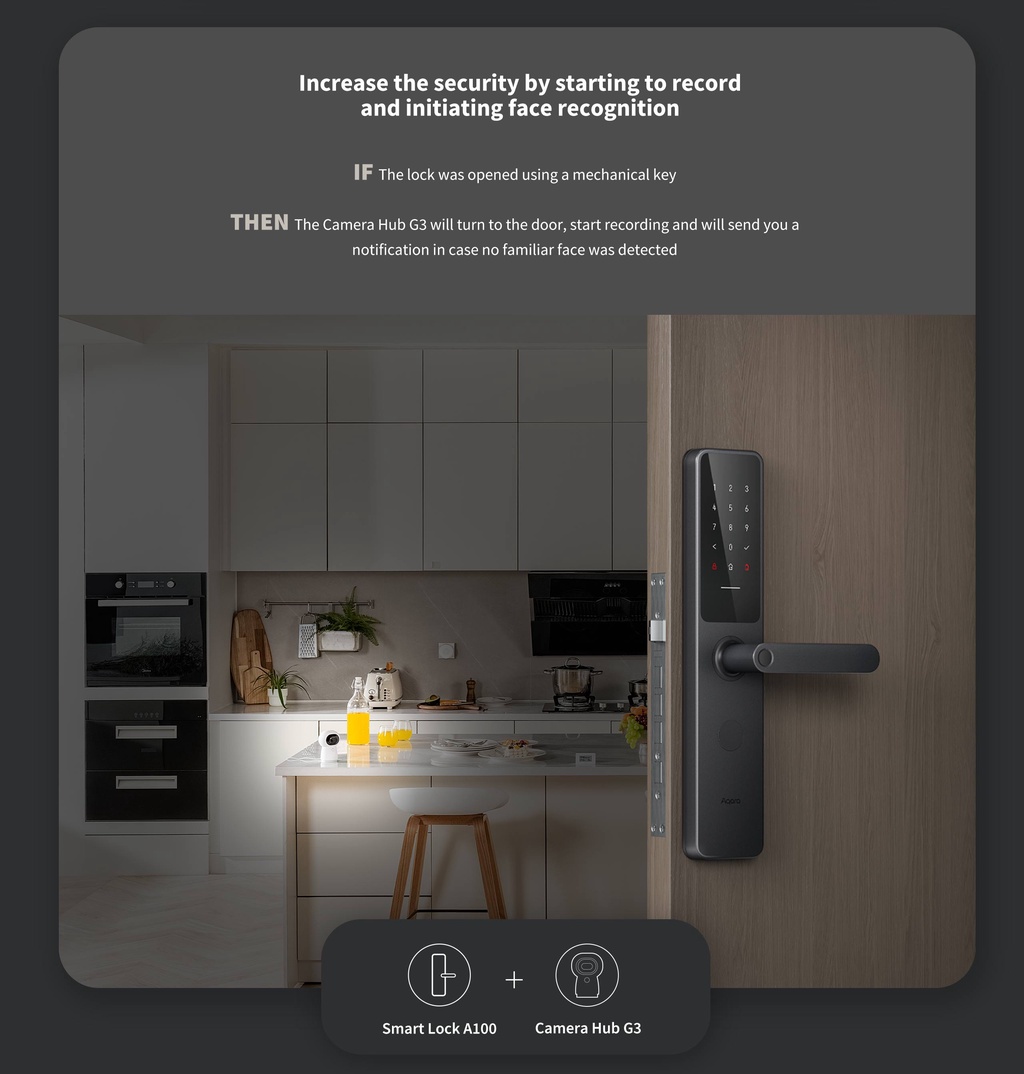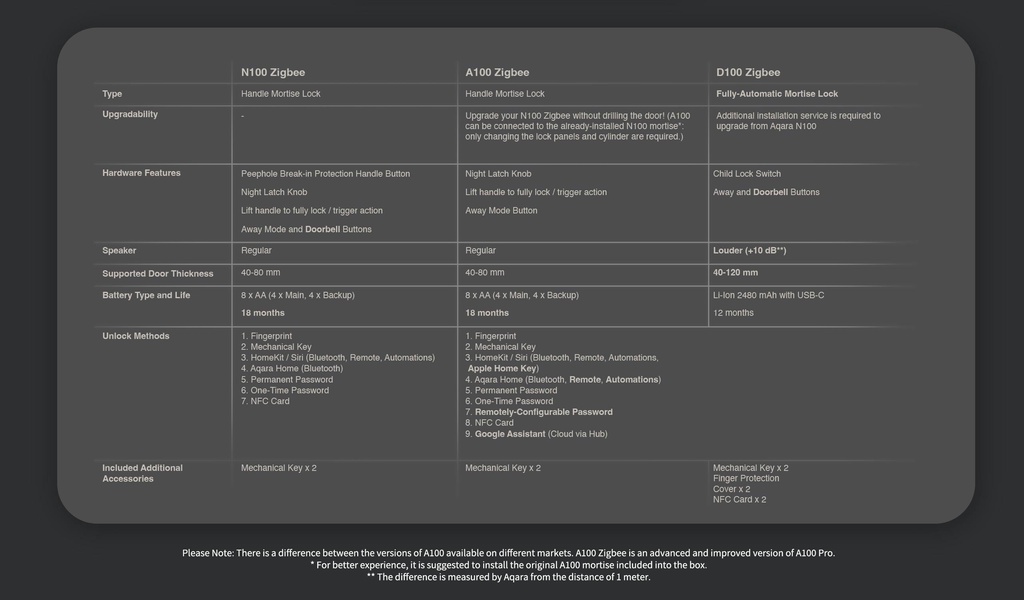 The door locks automatically when closed
Anodized aluminum construction for superior durability
Highly secure cylinder
Multiple bolts – 1 door bolt, 3 main lock bolts, and 1 master lock bolt
Damage sensors prevent tampering with the front panel
Electromagnetic protection against tesla coil attacks
Anti-peep passwords – input random numbers together with a PIN code to preserve PIN secrecy
Alarms and notifications when the door is unlocked or ajar