Product Description
Protect your equipment from fungus and dust,
suitable for storage of Camera Equipments and Leather products.
Just plug in power, no batteries or silica gel needed.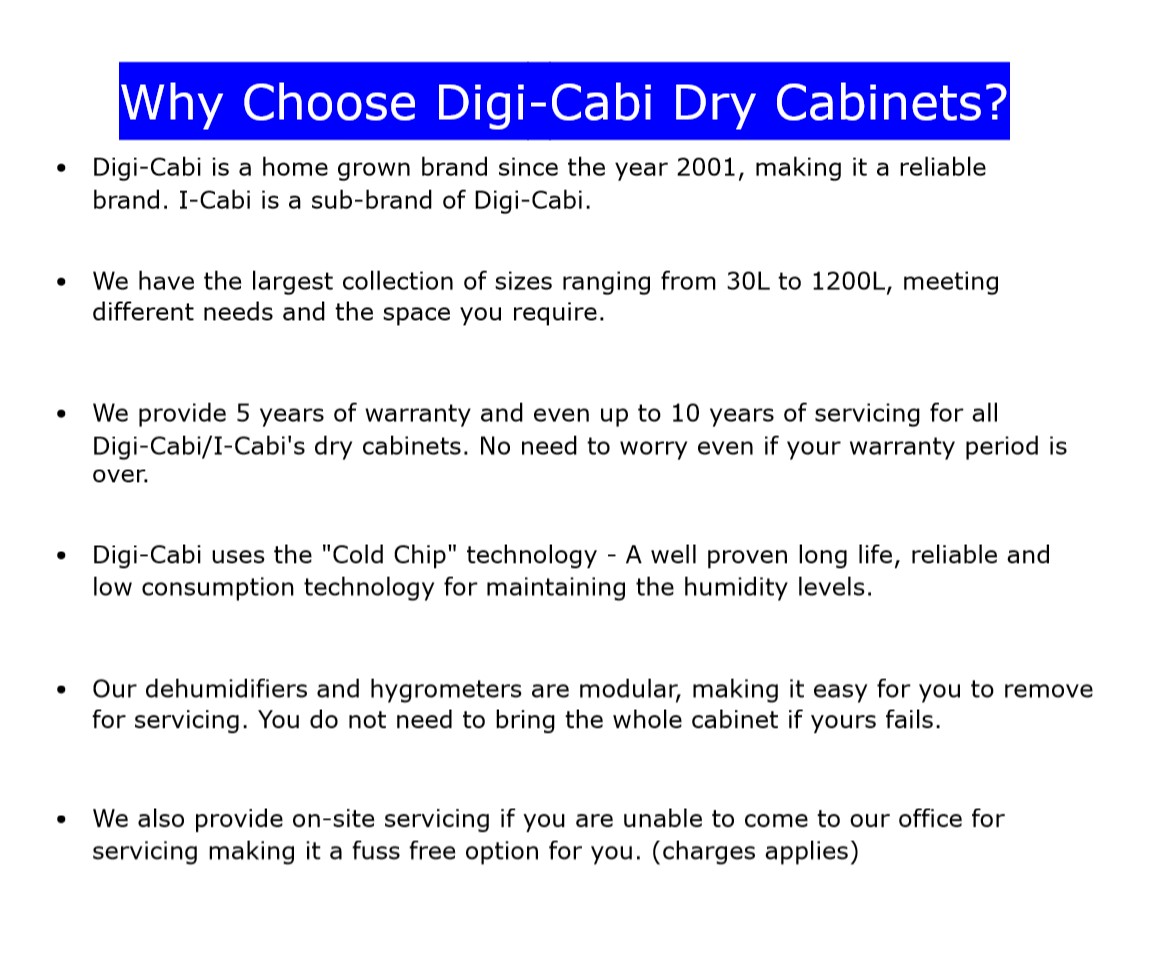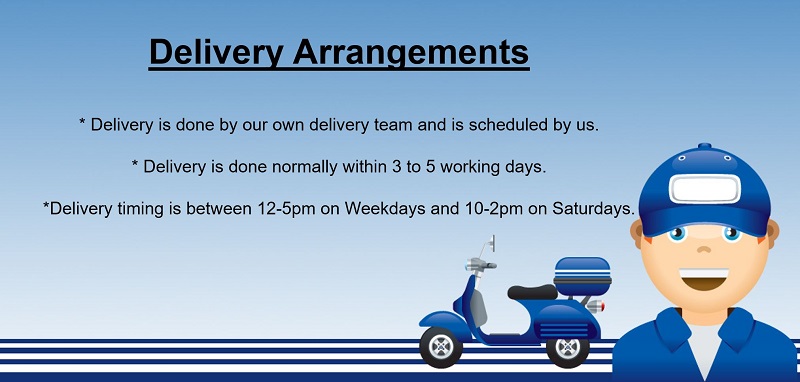 S30 (New Model)
Full Metal Door for Extra Privacy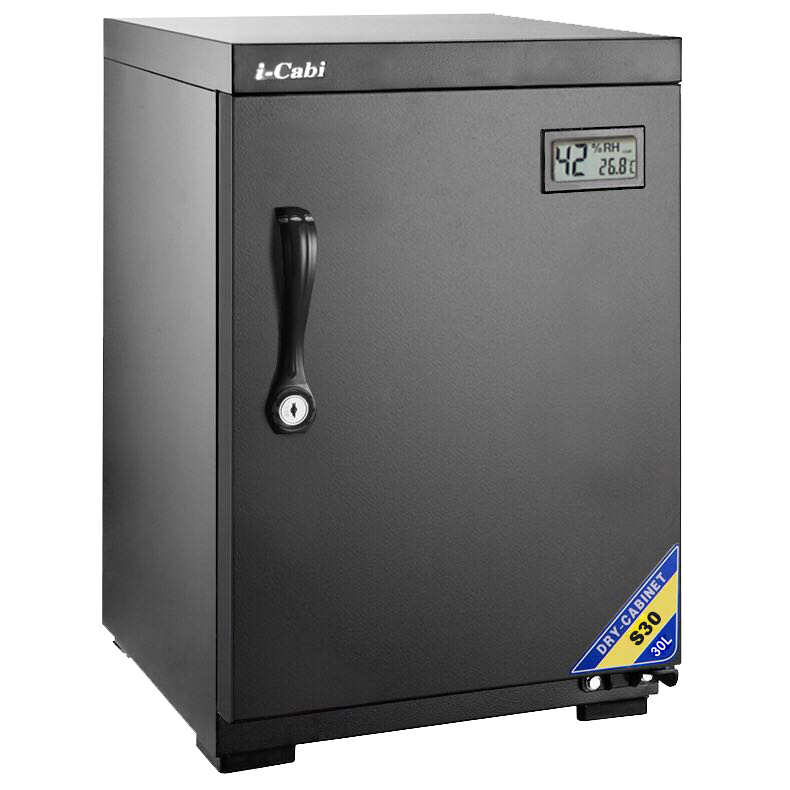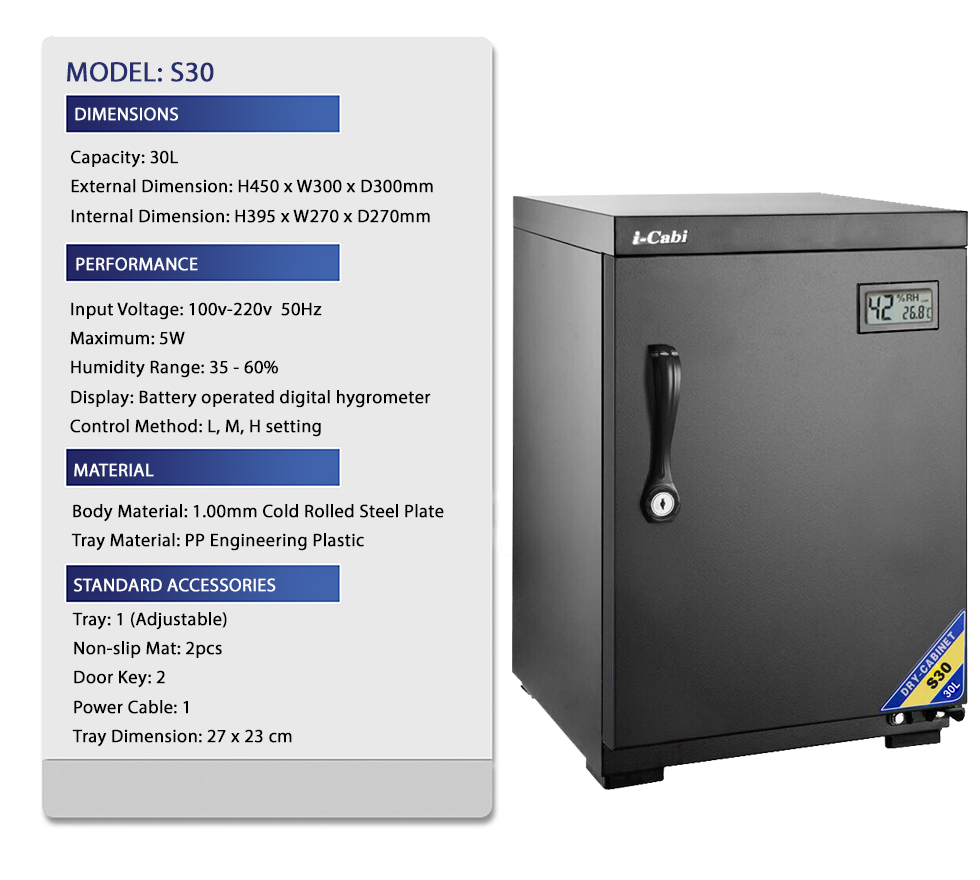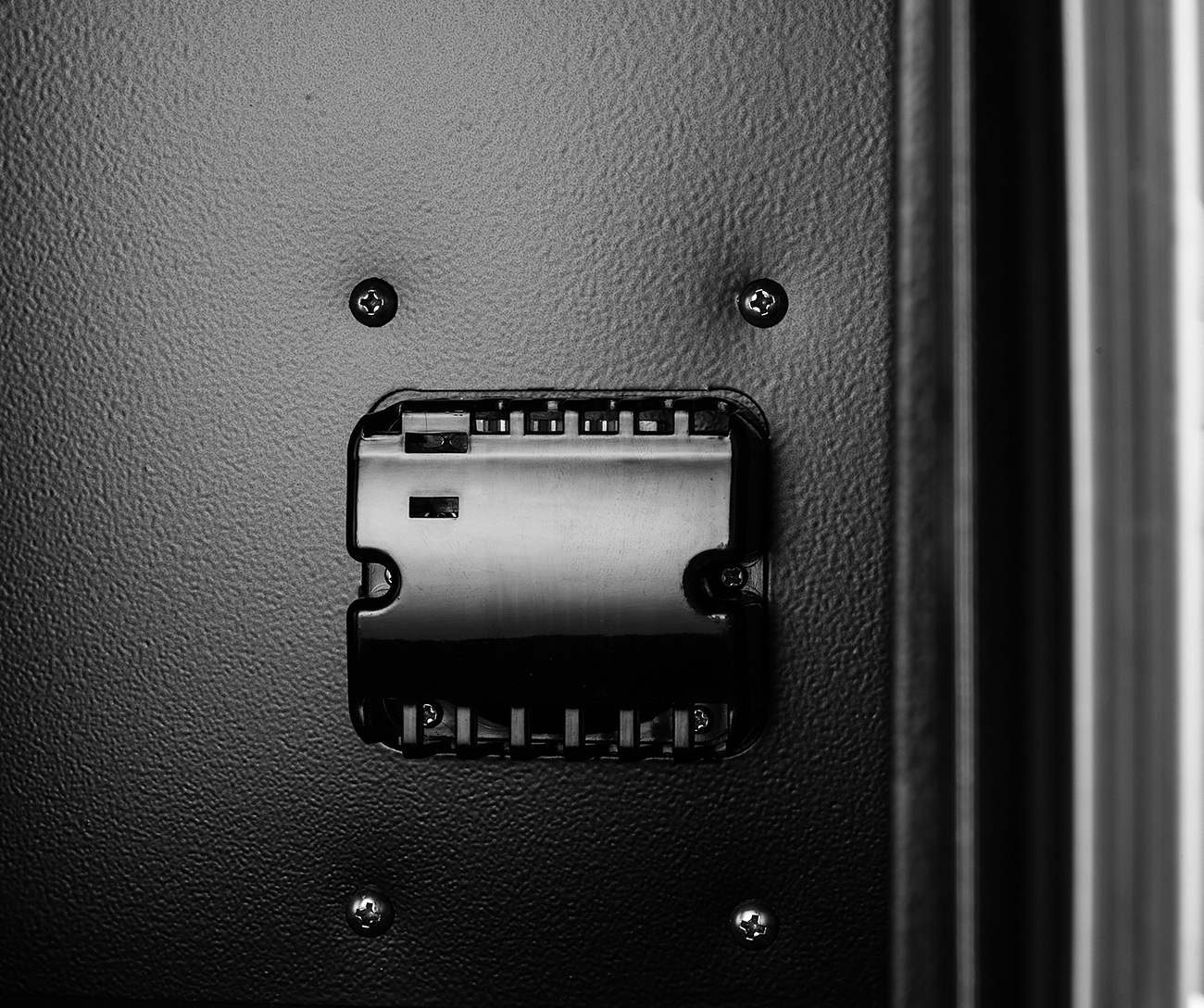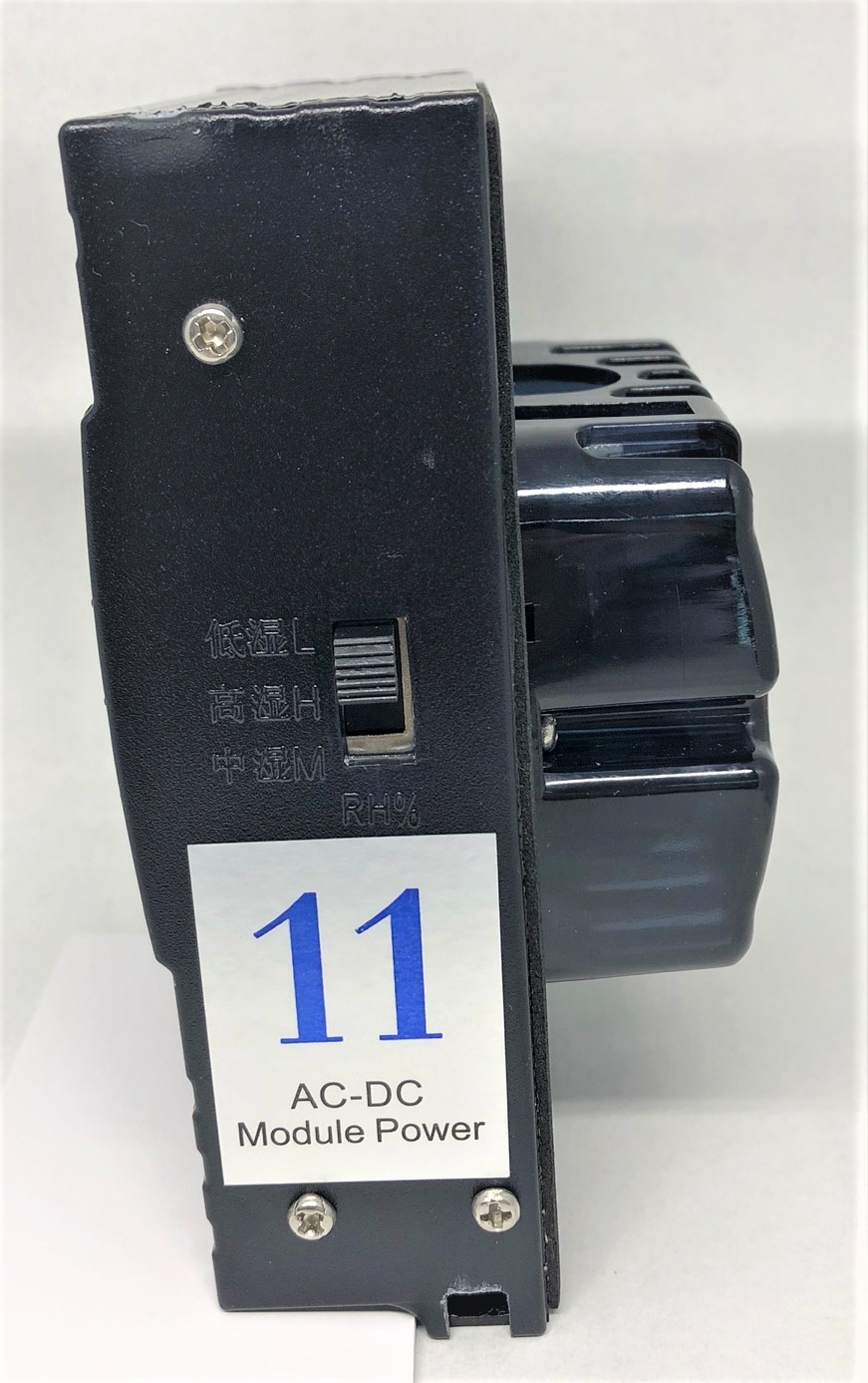 How to set the Humidity (For  S30)
Plug in Power, set to "L, M or H" for your desired humidity levels.
Wait for about 4-6hrs for humidity levels to stable before putting in items.
H setting : Dry (Humidity range 45-55%) 
M setting: Moderate Dry (Humidity range 40-45%)
L setting: Very Dry (Humdity Range 30-40%)